For changes or comments about this web site press Here.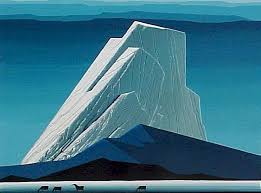 Welcome to the Shire of Carreg Wen!
The Shire of Carreg Wen is a chapter of the Society for Creative Anachronism, Inc (The SCA), an international non-profit organization for the exploration of medieval history. The Shire is located in the Kingdom of Caid, (we are modern day Lompoc and the surrounding area, in Southern California).
Carreg Wen means "White Rock", and the Shire takes this name from Lompoc's unique local deposits of diatomaceous earth. To find out more about the SCA and the Kingdom of Caid, follow the links on this page.
Members of the Shire are active in Tournament Combat, Costuming, Archery, Woodworking, Period Cooking, Brewing, Metalworking, and other period topics and crafts. We meet the first Sunday of every month at 4:30 PM. We hold fighter's practice and archery practice nearly every Sunday. We also hold occasional workshops in costuming ("stitch and bitch") and arts and sciences ("show and tell"). The Shire sponsors two to three small (10 to 50 attendees) and one large (100 to 200 attendees) events each year.